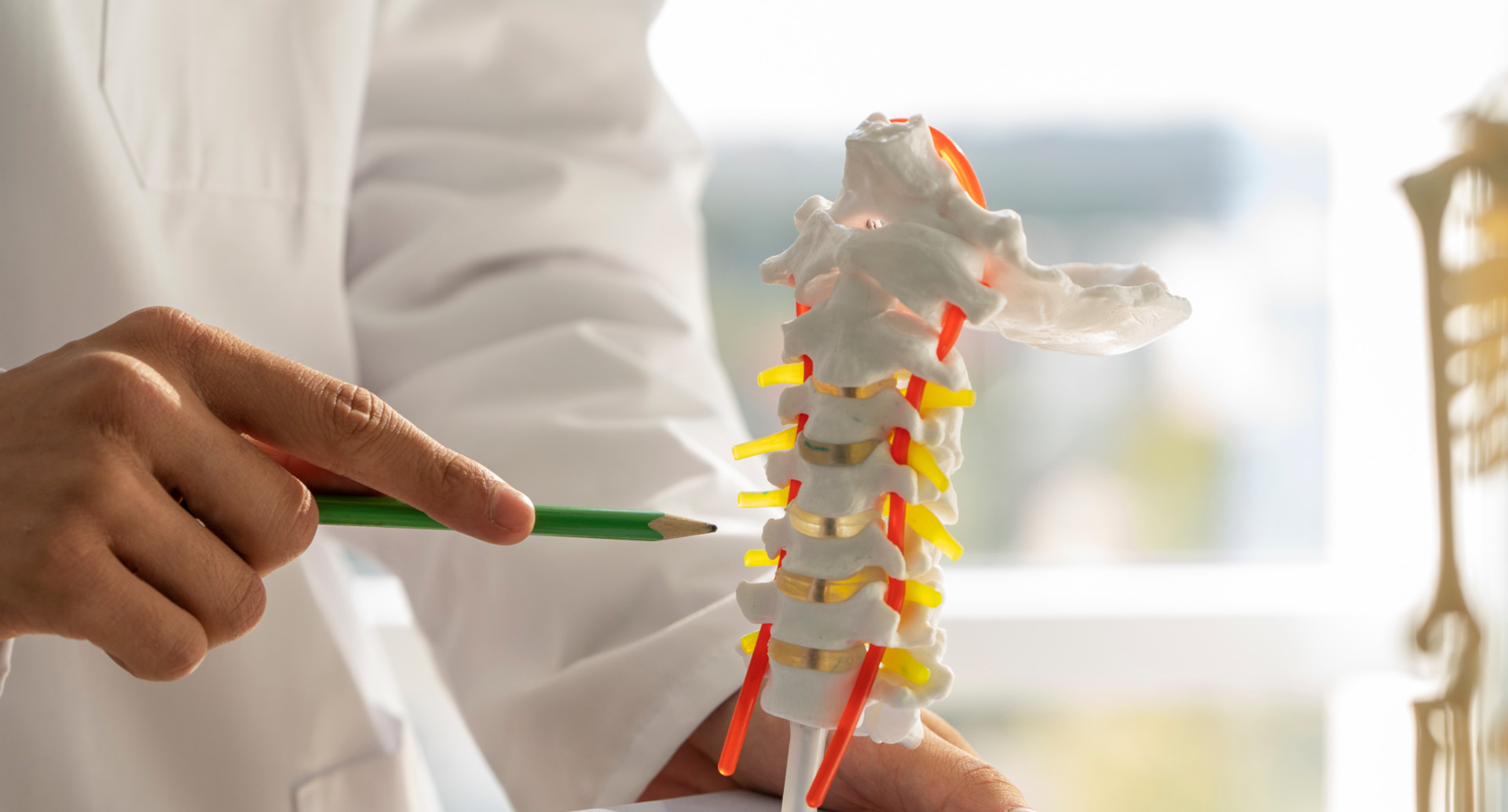 Excellent Placement in MPT Orthopaedics
Apex University
Get Started for a Flying Career with Guaranteed Knowledge at Apex University.
Get Started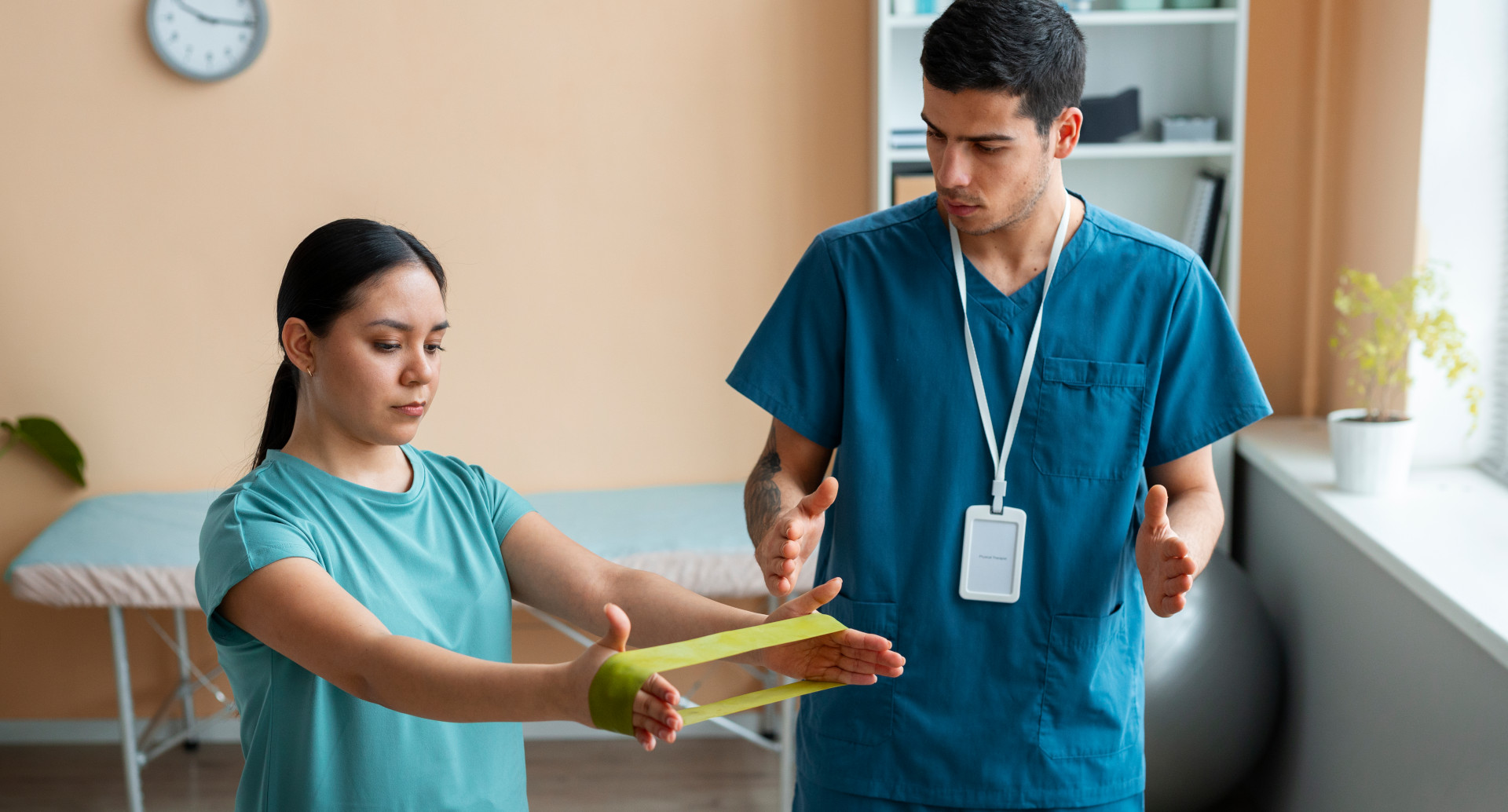 MPT Orthopaedics
Get Started with modern approach of learning at Apex University.
Get Started
Apex University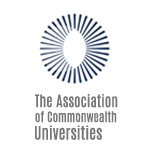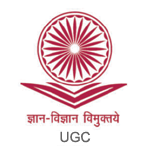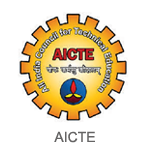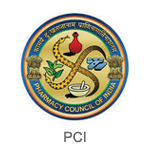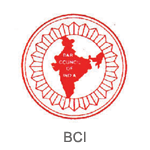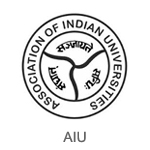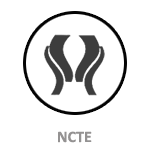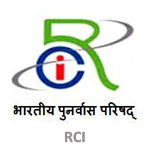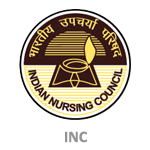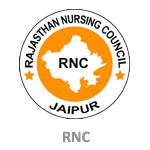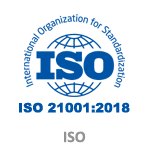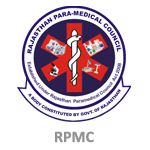 Introduction
MPT (Master of Physiotherapy) in Orthopaedics is a specialized postgraduate program that focuses on the assessment, diagnosis, and treatment of musculoskeletal conditions and injuries. This advanced degree equips students with comprehensive knowledge and practical skills to effectively manage orthopaedic disorders and promote musculoskeletal health. The program covers various aspects of orthopaedic physiotherapy, including manual therapy techniques, therapeutic exercises, electrotherapy, and rehabilitation strategies. Students gain a deep understanding of orthopaedic conditions such as fractures, joint disorders, spinal disorders, and sports injuries. They also learn to design individualized treatment plans, implement evidence-based practices, and provide patient-centered care. Graduates of MPT (Orthopaedics) have the expertise to work in orthopaedic hospitals, rehabilitation centers, sports clinics, and private practices, making a significant impact on the lives of individuals with musculoskeletal issues.


Duration / Schedule
Passed with 50% Marks For All categories aggregate in BPT or equivalent
Seat Metrix
50% through APEX Merit
50% through CUET Merit
Placements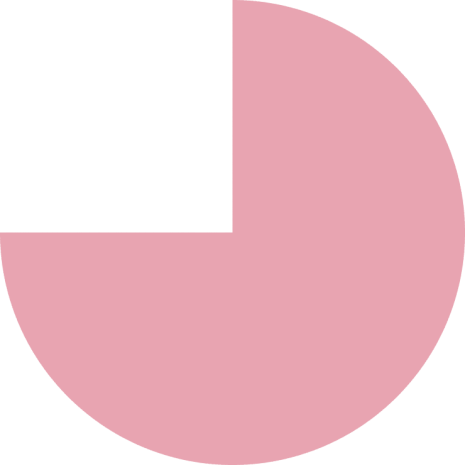 We are Apexians
We are everywhere
Apex has a long journey of academic excellence and The Apexians are now placed all over the world.
Placement Cell
We have a competent placement Cell which support the students to build better future.

Apex University
INSPIRING INNOVATION
INR 97 Lacks
Per Annum Package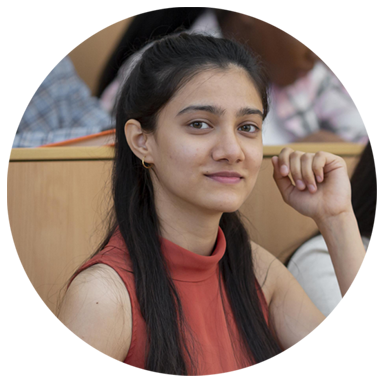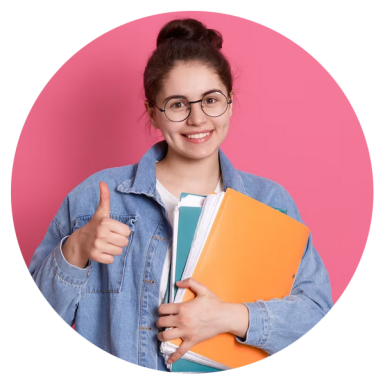 Build your
perfect Career
with Apex

The Apex Foundation is being recognized and affiliated with lots of authorities and served the society with a world class infrastructure and quality education.
Placement Support with Academic Excellence
At Apex, We deliver quality education, which leads to a better future.
Apex University
INSPIRING INNOVATION
100%
Placement Support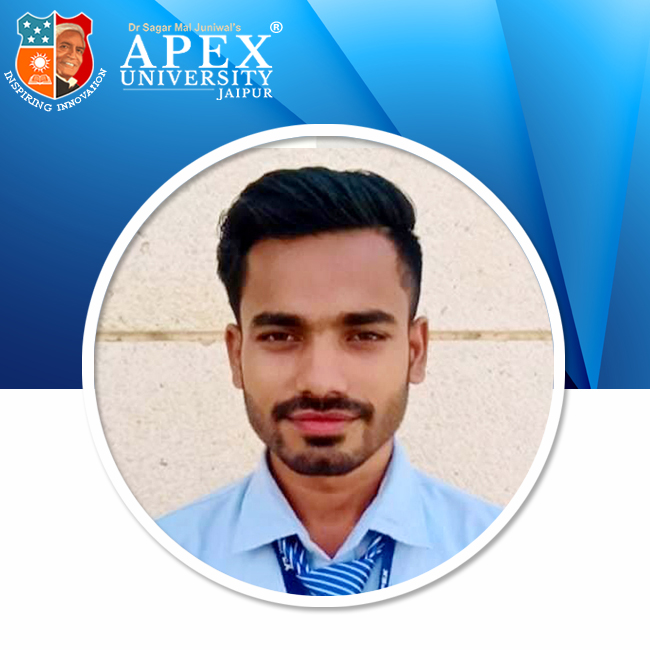 Rakesh Kumar
CEAT Tyres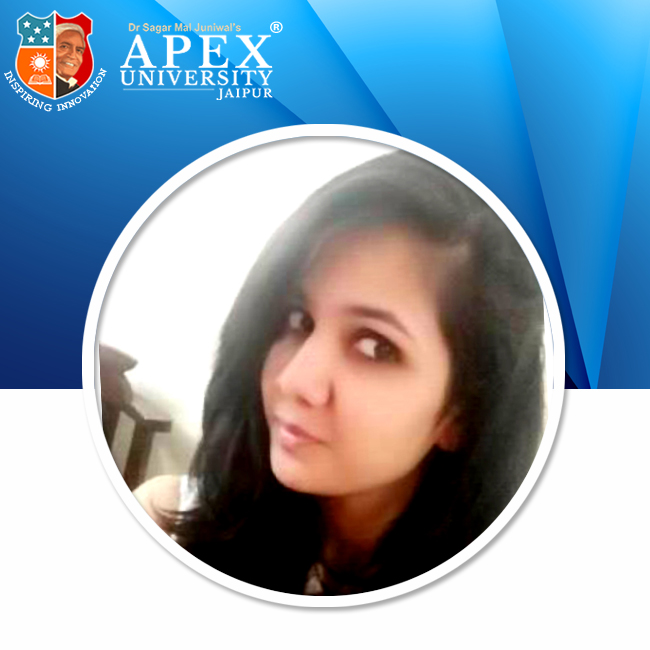 Parul Jain
ICICI Bank
Priyanka Yadav
AU Bank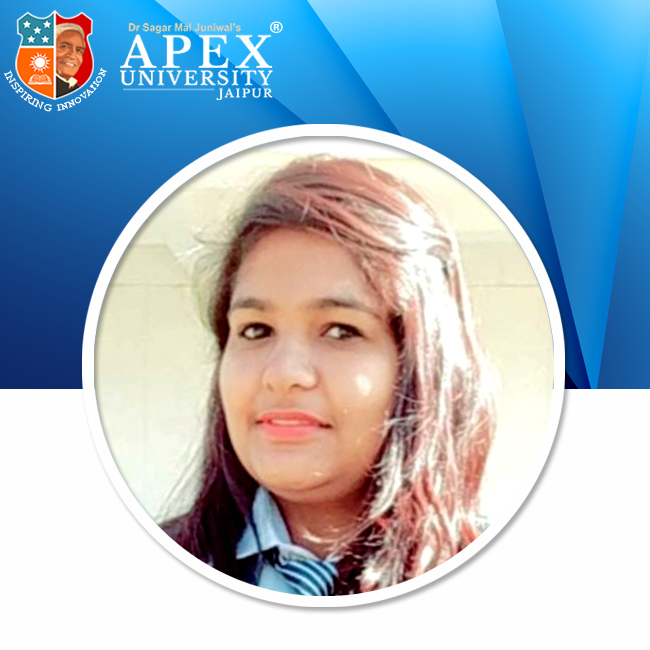 Vanshita Joshi
ICICI Bank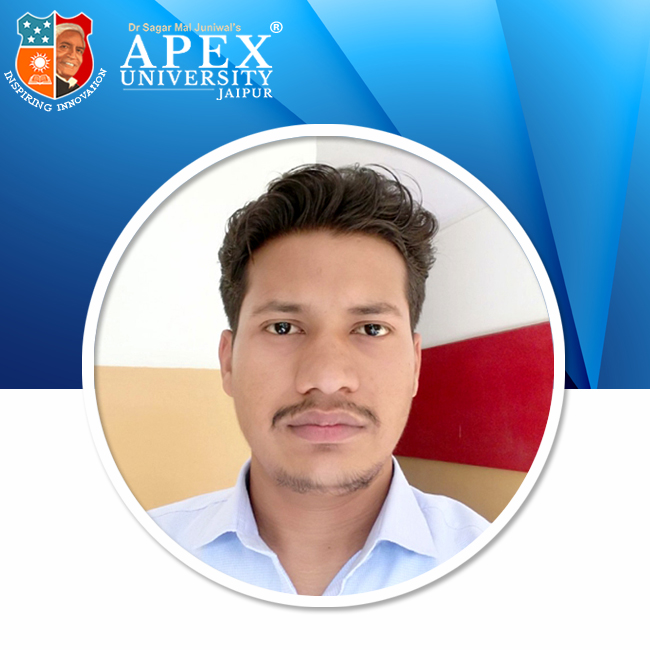 Mahesh Chand
PayTM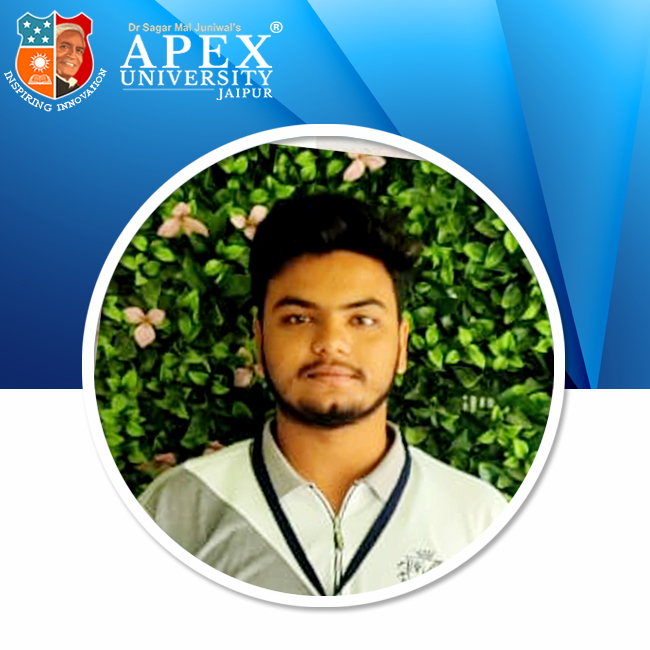 Prince Soni
A3Logics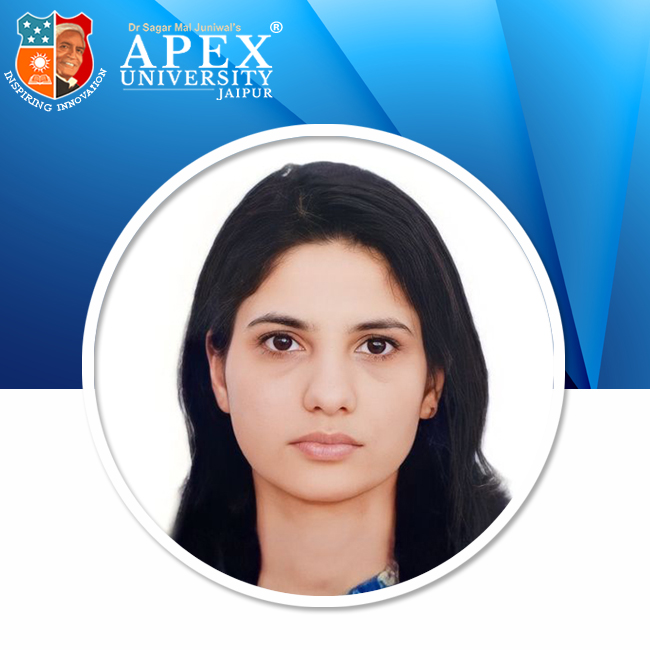 Pooja Sharma
INR 97 Lacs Per Annum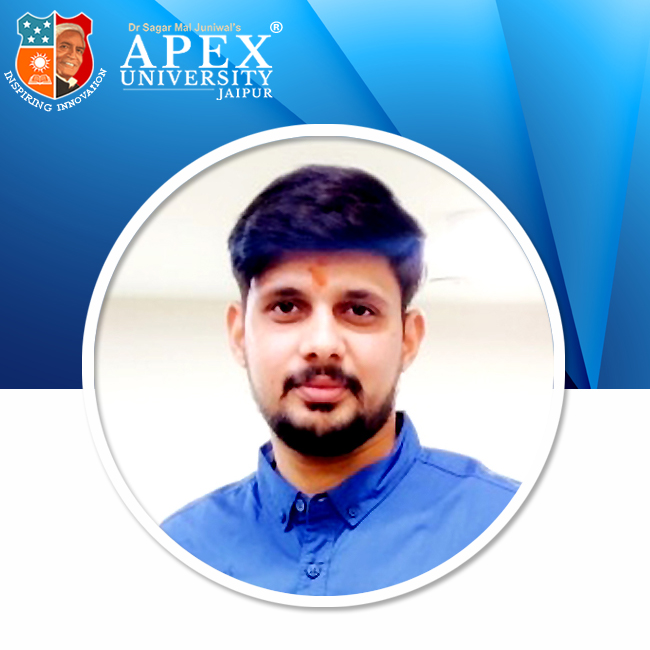 Ajay Tiwari
INR 4.5 Lacs Per Annum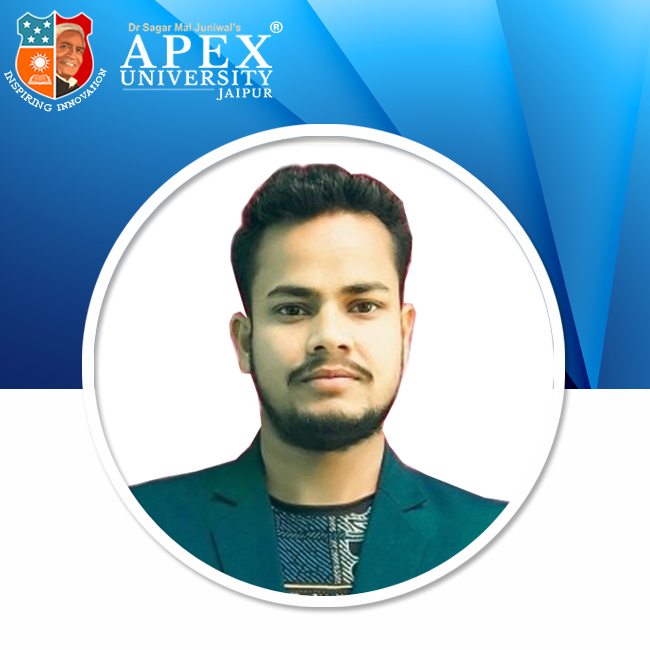 Alok Pandey
INR 4.5 Lacs Per Annum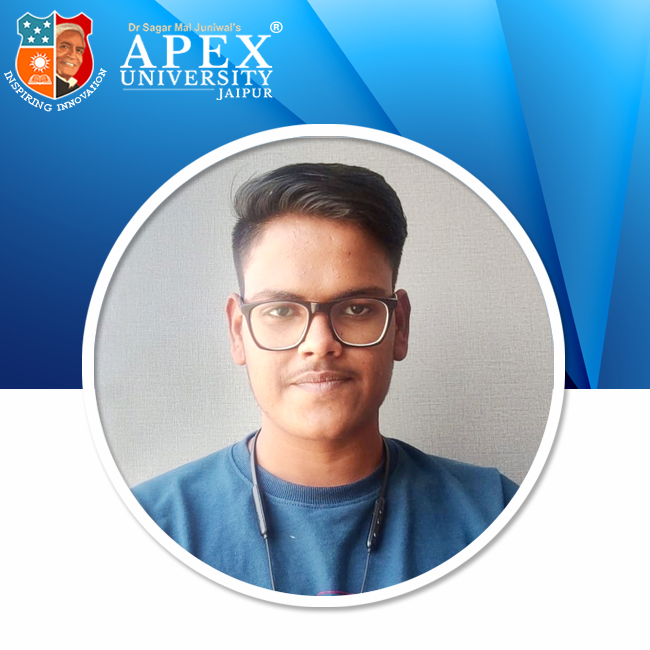 Vipin Sharma
INR 3.6 Lacs Per Annum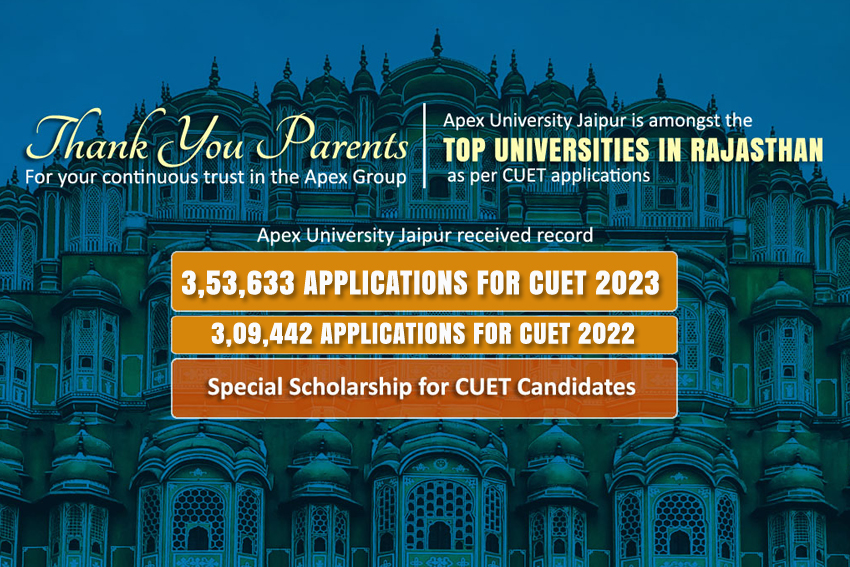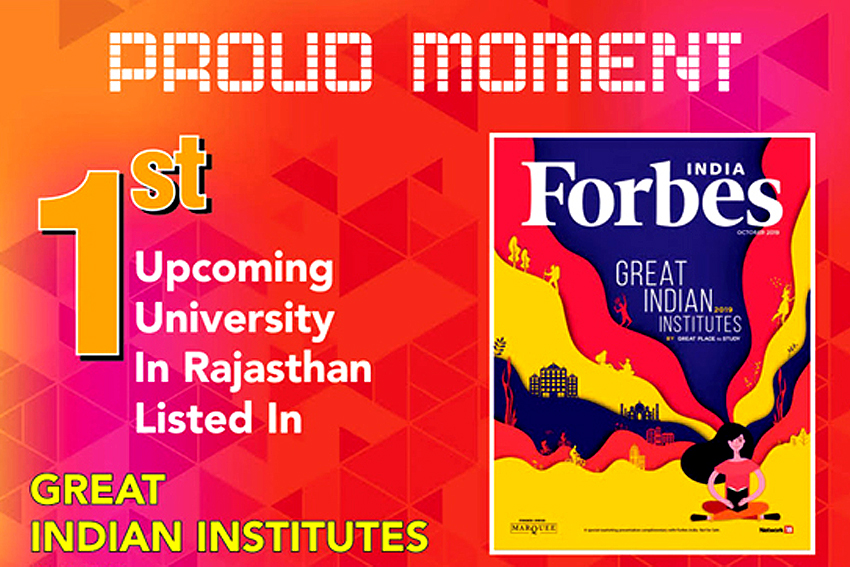 Programme Highlights


Overview
MPT (Orthopaedics), also known as Master of Physiotherapy in Orthopaedics, is a specialized postgraduate program focused on the treatment and management of musculoskeletal disorders and injuries. This field of study combines principles of physiotherapy with orthopaedic medicine to enhance the understanding and skills necessary for orthopaedic rehabilitation. The program encompasses a wide range of topics, including biomechanics, orthopaedic assessment, therapeutic exercise, manual therapy, pain management, and post-operative rehabilitation. Students learn to diagnose and develop treatment plans for various orthopaedic conditions, such as fractures, joint replacements, spinal disorders, and sports injuries. MPT (Orthopaedics) equips graduates with the expertise to work in hospitals, clinics, sports organizations, and rehabilitation centers, contributing to the comprehensive care and recovery of individuals with orthopaedic impairments.
Best Physiotherapy college in Jaipur | Top Ranked University for Physiotherapy | Physiotherapy University
FUTURE SCOPE
– Integration of technology : The future of MPT (Orthopedics) will involve the integration of advanced technologies like virtual reality, artificial intelligence, and telemedicine. These technologies can enhance assessment techniques, provide personalized rehabilitation programs, and enable remote patient monitoring, expanding the reach and effectiveness of orthopedic rehabilitation.

– Specialized populations : There will be a growing demand for MPT (Orthopedics) professionals with expertise in specialized populations such as pediatric orthopedics, women's health, and occupational orthopedics. This will open up opportunities to work in specialized clinics, pediatric hospitals, and occupational health settings.

– Sports and Fitness : BPT graduates can pursue opportunities in the sports and fitness industry. They can work with sports teams, athletic organizations, and fitness centers to provide injury prevention, performance enhancement, and rehabilitation services for athletes and fitness enthusiasts.

– Prevention and wellness programs : MPT (Orthopedics) practitioners will increasingly focus on preventive measures and wellness programs to minimize the risk of orthopedic injuries. They can collaborate with fitness centers, corporate organizations, and community health initiatives to develop injury prevention strategies and promote musculoskeletal health.

– Non-surgical interventions : As the field of orthopedics evolves, there will be a greater emphasis on non-surgical interventions for orthopedic conditions. MPT (Orthopedics) professionals will play a vital role in providing conservative treatments, such as manual therapy, exercise prescription, and pain management techniques, to optimize patient outcomes and reduce the need for surgical interventions.

– Global opportunities : With the expansion of healthcare services across borders, MPT (Orthopaedics) graduates will have international career prospects. They can explore opportunities in countries with emerging healthcare systems, participate in medical missions, or work in global health organizations, contributing to the improvement of orthopaedic care on a global scale.
LIFE @APEX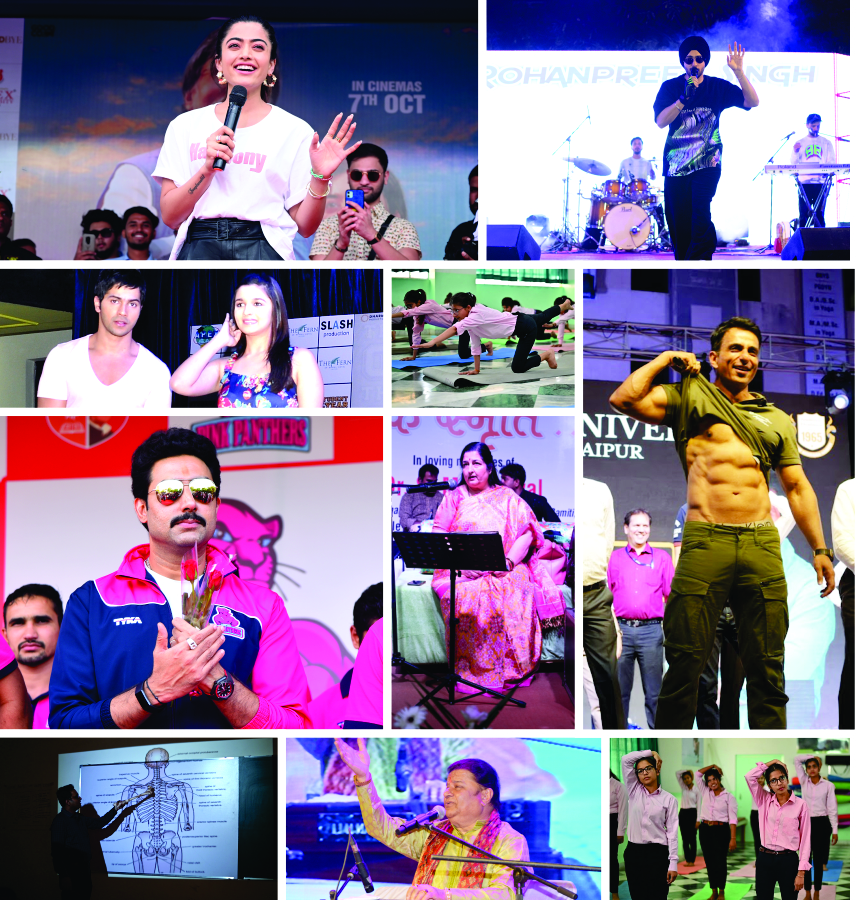 INDUSTRY PROSPECTS
– Healthcare Facilities : MPT (Orthopedics) professionals will find a wide range of employment opportunities in various healthcare facilities, including hospitals, orthopedic clinics, rehabilitation centers, and sports medicine clinics. They can work alongside orthopedic surgeons, psychiatrists, and other healthcare professionals to provide comprehensive orthopedic rehabilitation services.

– Sports and Athletics : With the growing importance of sports and fitness, MPT (Orthopedics) graduates can pursue careers in sports organizations, professional sports teams, and athletic training centers. They can contribute to injury prevention, performance enhancement, and post-injury rehabilitation of athletes, promoting optimal athletic performance.

– Research and Development : The field of MPT (Orthopedics) offers opportunities in research and development. Graduates can work in research institutions, medical device companies, and pharmaceutical companies, contributing to the development of innovative orthopedic treatment methods, rehabilitation protocols, and technologies.

– Academia : MPT (Orthopaedics) professionals can choose careers in academia as faculty members or instructors in physiotherapy programs. They can educate and train future physiotherapists, conduct research, and contribute to the advancement of orthopaedic rehabilitation knowledge.

– Private Practice : Some MPT (Orthopaedics) graduates may opt to establish their own private practices, offering specialized orthopaedic rehabilitation services. This allows them to have autonomy in managing their practice, develop personalized treatment plans, and cater to a diverse range of orthopaedic patients in their community.


USP :
Overall, graduates of the Physiotherapy programs can look forward to exciting and challenging career opportunities in various industries, where the skills and knowledge can be applied to solve real-world problems and drive innovation.
Explore The Endless Opportunities.
Research
Research is crucial in academic institutions as it contributes to the advancement of knowledge, enhances institutional credibility and reputation, promotes practical applications, develops critical thinking and analytical skills, and promotes innovation and creativity. It helps to expand the boundaries of knowledge and improve understanding of various subjects. Research output reflects the quality of education and intellectual atmosphere of an institution. Research findings can be applied to solve real-world problems and improve people's lives. It provides opportunities for students to develop critical thinking and analytical skills. Therefore, it is crucial for academic institutions to invest in research and provide adequate resources and support for research activities.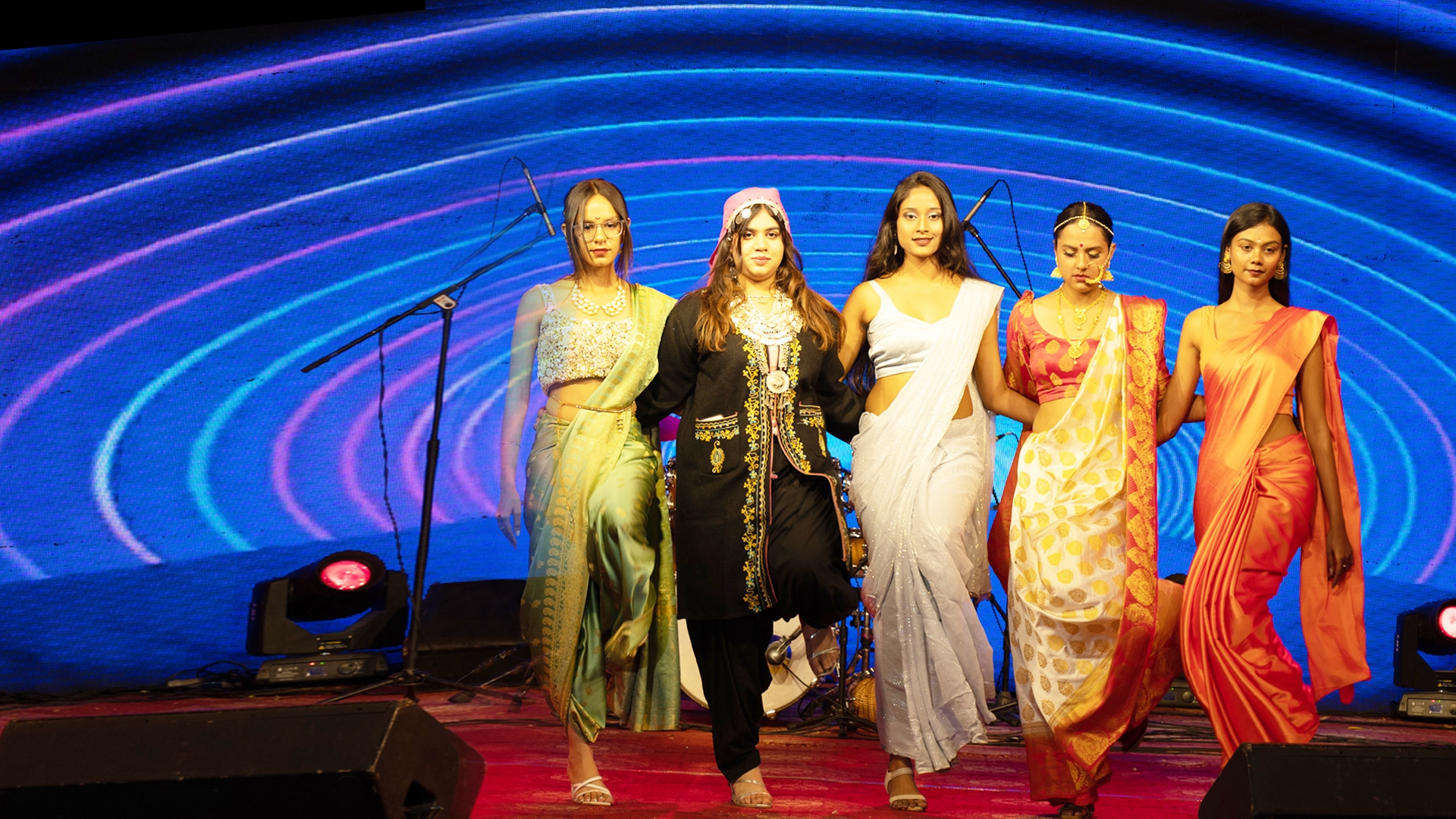 Build Your DREAMS
Go beyond just learning. Whenever you like, wherever you go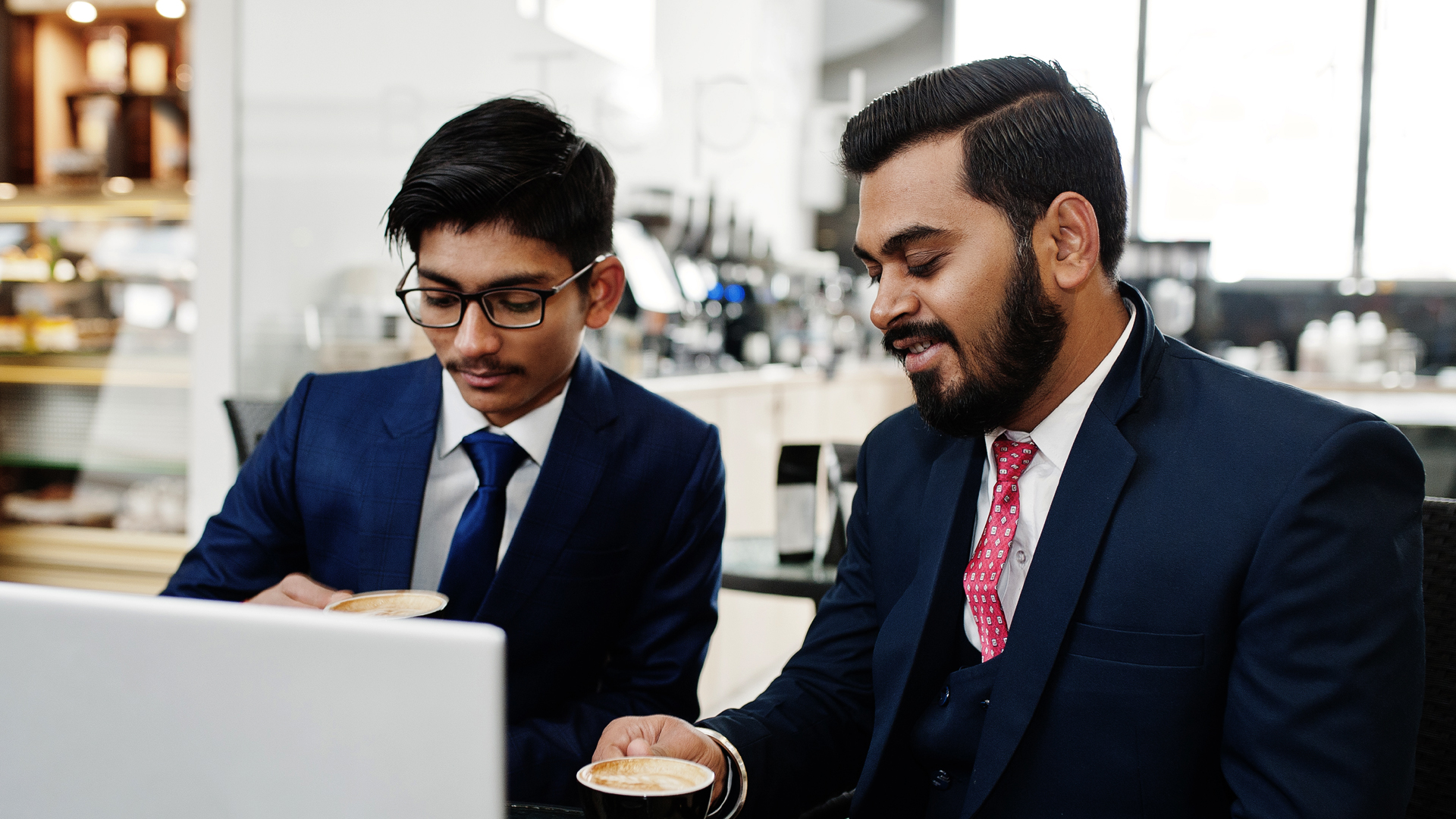 Modern Laboratories
Apex University has ultra modern infrastructure to cater the needs of quality education.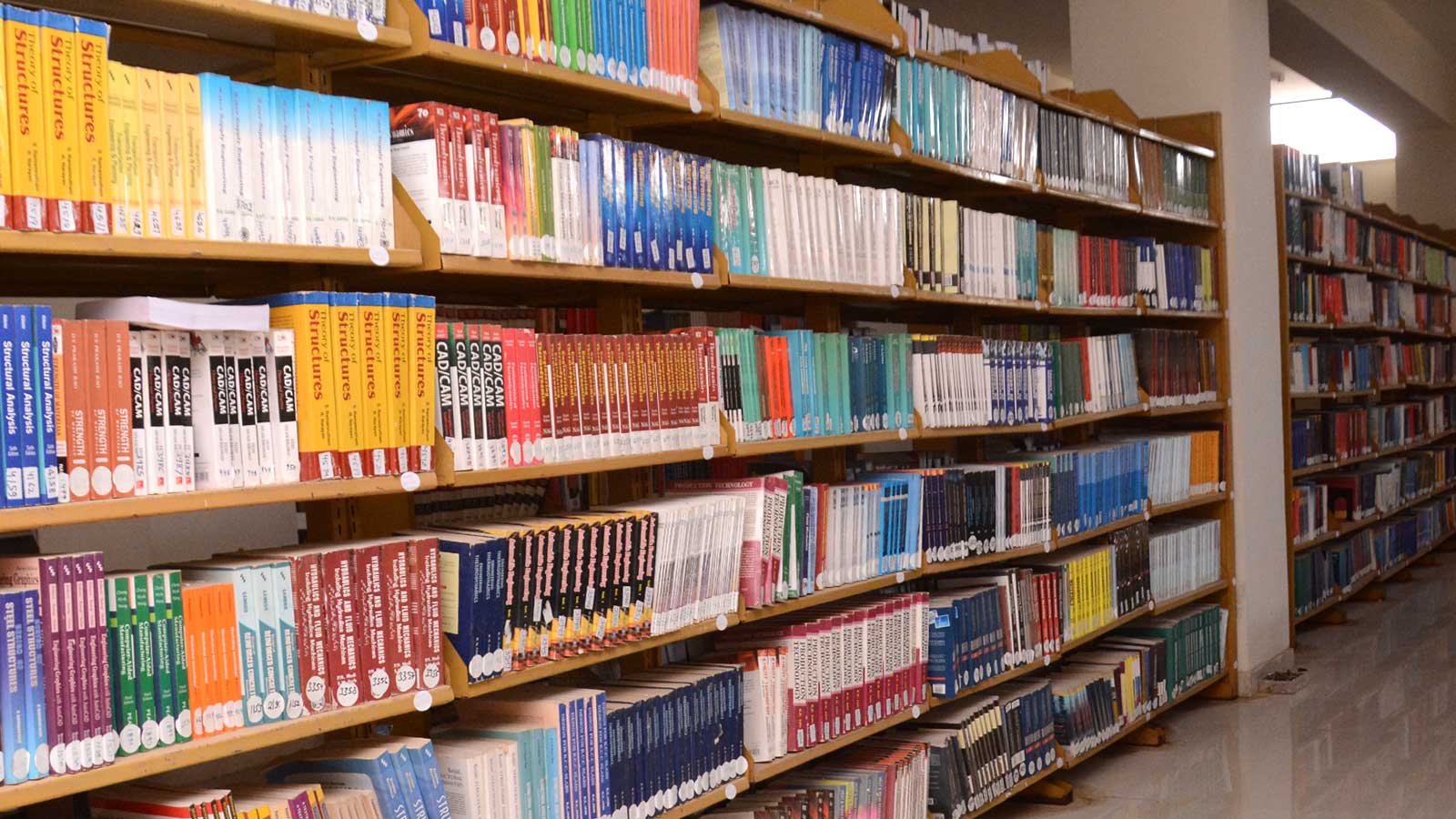 Modern & Smart Library
Apex University has ultra modern infrastructure to cater the needs of quality education.
Industrial Tie-ups
Testimonials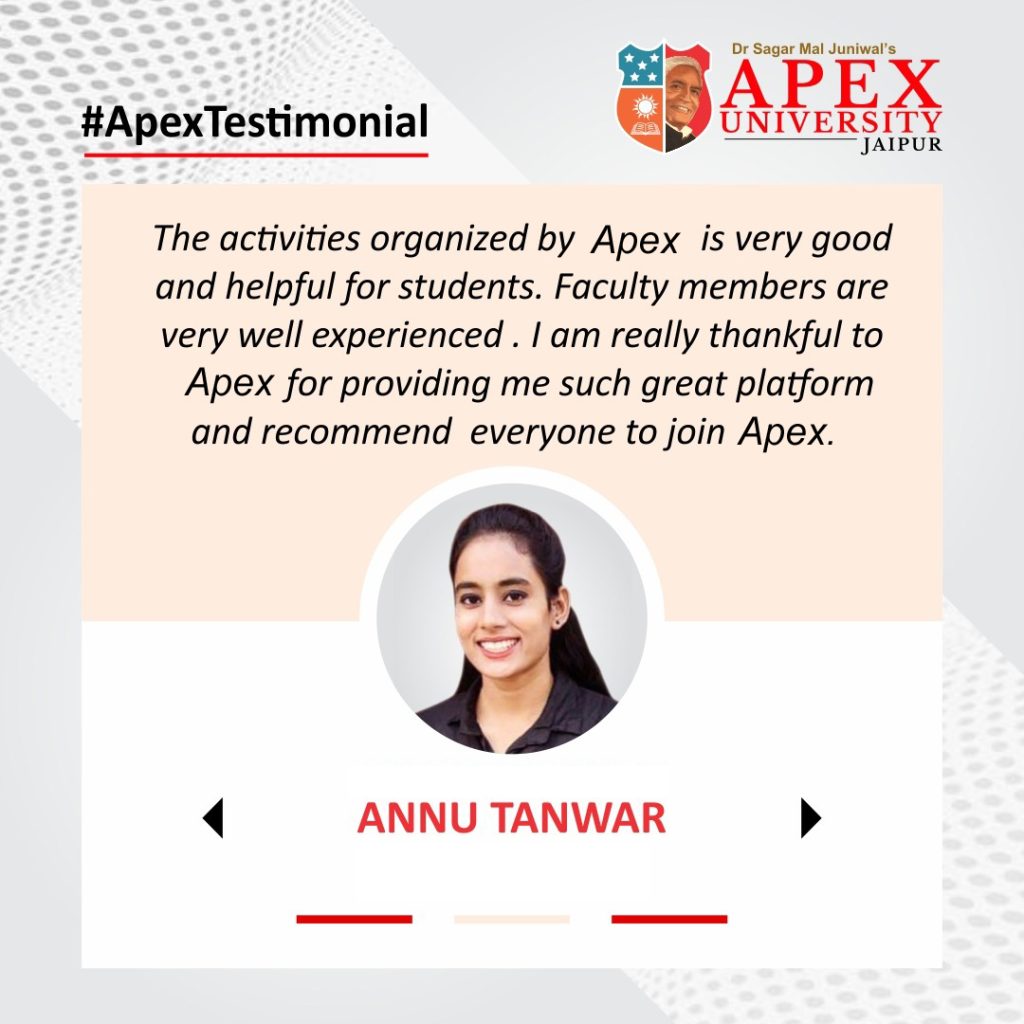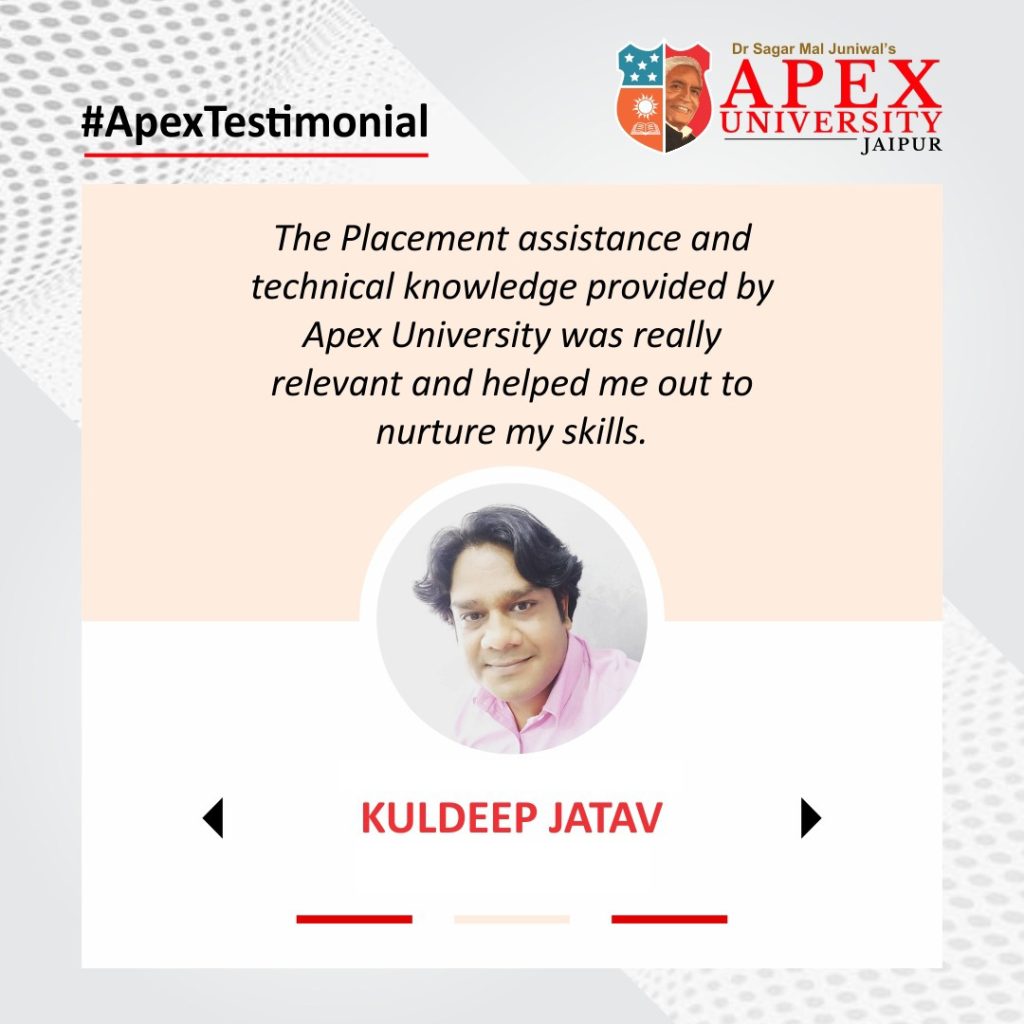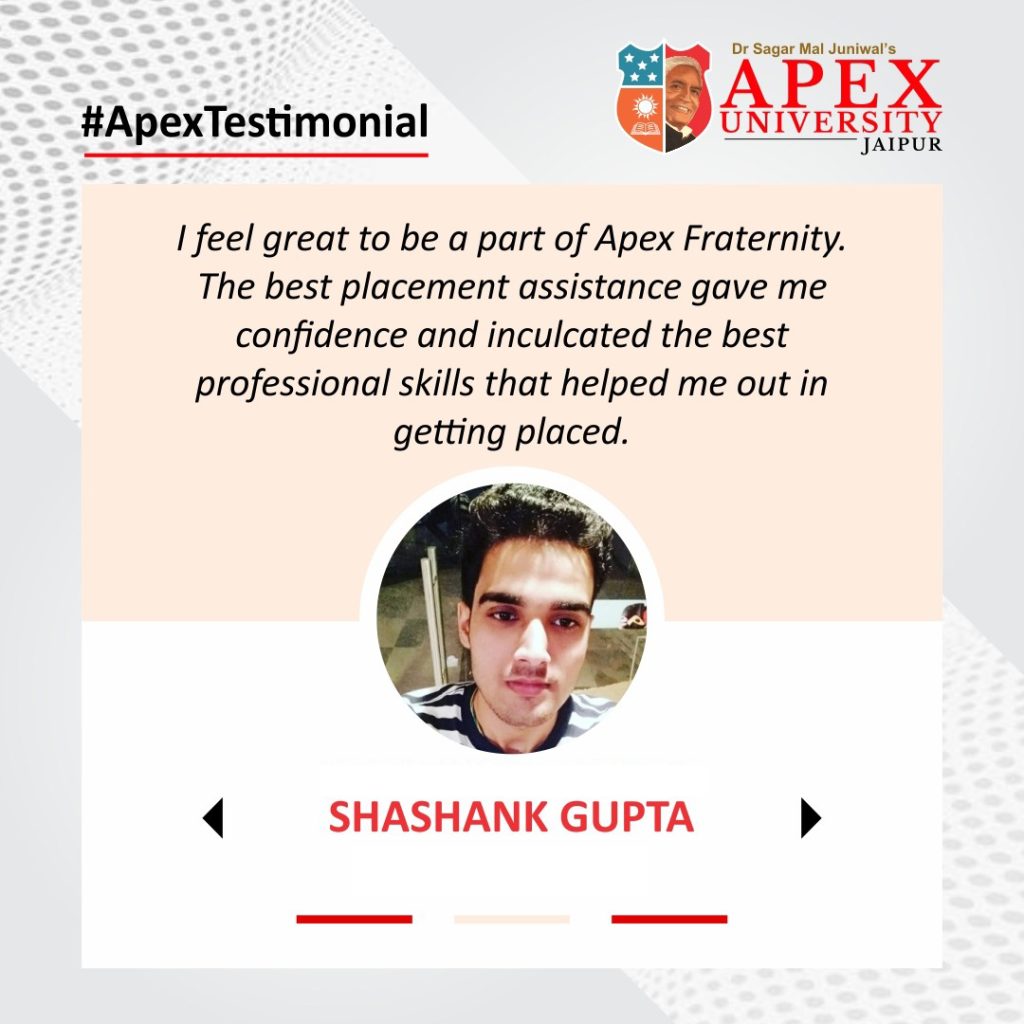 FAQs
Q. What is the admission Procedure ?
A.Based on Apex Merit or CUET merit along with Personal Interview.
Q. How can I communicate with Apex ?
A. You can talk to our Admission Counsellors and Experts on these numbers : +91-7413874138 or you can mail to : info@apexuniversity.co.in
Q. How can I apply ?
A. You should register yourself and submit your online application. You will get an email on your registered email.
Q. Are these courses UGC recognized ?
A. Apex University is UGC recognized University in Jaipur and is duly accredited with competent authorities. Engineering courses are approved by AICTE, new Delhi.